Shoot to Kill
Current 29 November 2015
A round of extreme violence broke out in Israel/Palestine in mid-September 2015, and continued throughout October and into early November 2015. Hostilities around the Al Aqsa Mosque in East Jerusalem and in numerous Palestinian cities throughout the West Bank escalated into a wider outbreak of violence that has so far resulted in the deaths of 86 Palestinians at the hands of the Israeli army and police forces and the injury of at 12,000 others.[1] Attacks on Jewish Israelis have resulted in 20 Jewish Israelis being killed and over 300 wounded. Around 2,750 Palestinians have been arrested in Israel and the Occupied Palestinian Territory (OPT), including East Jerusalem, since mid-September.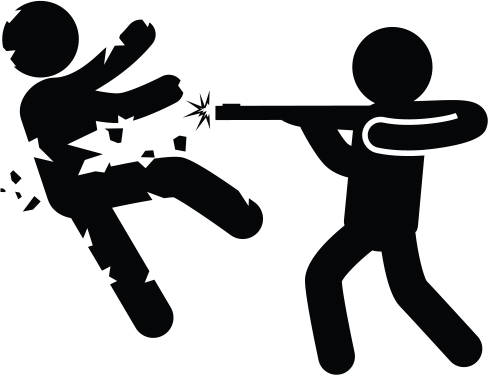 As even the Israeli military's intelligence chief has acknowledged, much of the current Palestinian violence is the result of deep and long-standing despair at the Occupation,[2] which is approaching its 50th anniversary in 2017. A root cause is the ongoing denial of basic rights to Palestinians in the West Bank and Gaza, as well as systematic discrimination against Palestinian citizens of Israel. However, instead of acting to end the daily oppression faced by the 4 million Palestinians living under Occupation, Israel is enforcing a harsh crackdown on Palestinians both in the OPT and in Israel itself, which is fueling yet more violence.
The recent violence coincided with the 15th anniversary of the October 2000 killings, in which 13 Palestinians (12 citizens of Israel and 1 young man from Gaza) were shot dead by Israeli police during protest demonstrations throughout Israel against the Occupation and Ariel Sharon's visit to the Al Aqsa mosque. No one has ever been held accountable for those events and the blanket impunity granted to the security forces for the killing of Palestinians, in Israel and the OPT, is a major enabling factor in the current round of violence.[3]
Extra-judicial executions and serious injuries
Since the beginning of the current wave of violence, the police have followed a disturbing and illegal state-sanctioned "shoot-to-kill" policy against Palestinians who have attacked or who are suspected of attacking Jewish Israelis. Human rights organizations estimate that tens of Palestinians have been extra-judicially executed during these events.
According to existing police rules of engagement, lethal force is only permitted by the police if "there is a real fear of immediate harm to life or physical integrity of a police officer or to others, and there is no other way to prevent the harm." However, based on evidence from several incidents, including video evidence, in which alleged Palestinian attackers have been killed, the police are resorting to the harshest, often lethal means rather than to arrest. Cases in which police opened fire on Palestinians in documented circumstances that appear not to have posed an imminent danger to them or to others include the following:
On 4 October 2015, 19-year-old Fadi Alloun, suspected of stabbing an individual, was shot dead by police in Jerusalem. The shooting occurred following calls by a mob of right-wing Israeli Jewish citizens urging the police to shoot him on sight, after an alleged stabbing. From the video, it appears that Mr. Alloun posed no life-threatening danger to bystanders or to the police when he was fatally shot. Adalah and Addameer: Prisoner Support and Human Rights Association sent a complaint on 10 October 2015 on behalf of Alloun's family to the Israeli Police Investigation Unit ("Mahash") demanding an investigation into his killing. (See the video here, and Adalah's press releaseabout the police refusal to order an autopsy in this case)
On 9 October 2015, the police shot at 30-year-old Basaraa Abad, a mother of three from Nazareth, at the central bus station in Afula. The video indicates that the police, soldiers and security guards surrounded her on suspicion that she was carrying a knife, and shot at her as she stood motionless in front of them. (See the video here)
On 12 October 2015, the police shot and seriously injured 15-year-old boy in Pisgat Zeev (a Jerusalem settlement) after he attacked two people with a knife. After the shooting, police and medical personnel left him bleeding on the road without providing any medical treatment, while many people stood around and cursed the boy and called on the police to shoot him. (See the video here)
It should be stressed that in instances where Israeli Jews have been suspected of committing attacks, none of the suspects has been shot. Adalah and eight other human rights organizations released a statement condemning these police practices on 14 October 2015.
On 13 October 2015, Adalah demanded that Attorney General (AG) Yehuda Weinstein immediately order an investigation into the killing and injury of Palestinians in violation of the police rules of engagement. The AG responded in a letter dated 26 October 2015, stating that he had requested the responses of the relevant authorities within the police to the three cases, without committing to any investigation.
Incitement to extra-judicial execution by Israeli leadership
Politicians and senior police officers have openly called for the extra-judicial killing of suspects, and have urged civilians to carry guns. For example, Jerusalem District Police Commander Moshe Edri was quoted as saying, "Anyone who stabs Jews or hurts innocent people is due to be killed." Interior Security Minister Gilad Arden declared that "every terrorist should know that he will not survive the attack he is about to commit." MK Yair Lapid stated, "You have to shoot to kill anyone who pulls out a knife or screwdriver." Jerusalem Mayor Nir Barkat called on Israeli civilians who own firearms to carry them at all times.[4] These statements by the political and police leadership effectively endorse the extra-judicial execution of Palestinians.
Use of live fire against stone-throwers and protestors
In late September 2015 the Israeli media reported on plans to approve a major change in the open-fire regulations to allow police to use live ammunition and snipers to disperse demonstrators or respond to stone-throwers in East Jerusalem and the Naqab/Negev. These instructions create a new de facto legal situation that is not based in law, but that the courts have thus far been unwilling to challenge.
On 20 September 2015, Adalah demanded that the AG order the Israeli police and security forces not to use live ammunition or sniper fire against stone-throwers. Adalah argued that the use of live ammunition in such cases would inevitably result in further fatalities and was illegal under both Israeli and international law. This reported change in the police open-fire regulations thus effectively allows the police and security forces to commit criminal acts.
The Israeli police have denied Adalah's request made on 7 October 2015 to release the new open-fire regulations. In a response dated 15 October 2015, the police stated that while the general regulations had not changed, any update to the specific rules of engagement was an internal issue and could not be placed in the public sphere. Adalah has submitted a Freedom of Information Act (FOIA) petition to the district court for the release of new regulations governing the use of live ammunition, based on the argument that the lack of transparency will only to lead to further deaths and more impunity.
Refusals to carry out autopsies of bodies of Palestinian residents of East Jerusalem
Adalah has worked on two cases in which the police have rejected requests for an autopsy to be conducted on the bodies of Palestinians killed by the Israeli security forces in order to more precisely determine the causes and circumstances of death. The two cases involved the bodies of Fadi Alloun and Mu'taz Awisat, a 16-year-old Palestinian resident from East Jerusalem who was shot dead by police on 17 October 2015 after he allegedly drew a knife when stopped by Israeli police in Jerusalem.[5] The police's refusal to conduct autopsies in these and in other similar case raises concerns of a blatant conflict of interest and serious suspicion that the police are attempting to obstruct the possibility of genuine investigations in advance.
In both cases the families asked the Jerusalem Magistrates' Court to intervene and the court refused, contending that there was no suspicion of any offense having been committed by police officers, since the deceased had been shot due to their alleged involvement in stabbings or attempted stabbings of Israeli citizens.[6] Adalah and its partners may petition the Israeli Supreme Court to order an autopsy to be carried out on Mu'taz Awisat's body. On 10 October 2015, Fadi Alloun's body was finally released to his family, one week after his killing, and he was buried without an autopsy in accordance with his family's wishes.[7]
_____________
[1] Quds News Network, http://www.qudsn.ps/. Figures collated from several news reports (Arabic).
[2] See comments made by Major General Herzi Halevi, as reported by Haaretz: Barak Ravid, "IDF Intelligence Chief: Palestinian Despair, Frustration Are Among Reasons for Terror Wave," 3 November 2015.
[3] See interview with Adalah General Director Attorney Hassan Jabareen, "The problem isn't Arab protesters, it's the society that sees them as an enemy," +972, 6 October 2015. http://972mag.com/the-problem-isnt-arab-protesters-its-the-society-that-sees-them-as-an-enemy/112371/
[4] Steven Klein, "Why Israel's Unwritten 'Shoot to Kill' Policy Is So Dangerous," Haaretz, 20 October 2015.
[5] There were no independent witnesses or video footage of the incident and the reports are therefore based on the police version of events. Adalah filed a complaint to Mahash about the killing on 4 November 2015.
[6] Investigation into Cause of Death 9020-10-15, Jerusalem Magistrates' Court, Alloun v. The State of Israel, decision delivered 8 October 2015; Investigation into Cause of Death 49642-10-15, Jerusalem Magistrates' Court, Awisat (minor) v. The State of Israel, decision delivered 26 October 2015.
[7] 23 bodies of Palestinians are currently still being held by Israel. Palestinian Human Rights Organizations Council, Press Release, 2 November 2015 (Arabic).