May 31 2016
1. Fundraising Update
To date from the launch of the campaign in December 2015, we raised US$ 6,230 from individual donors and US$10,000 from an institutional donor to protect the right of Palestinians to protest against institutionalized discrimination and the Occupation, and to mobilize for freedom and justice. Thanks to all of the individual donors for their generosity, particularly those who made recurring (monthly) commitments!
2. An update on Anas, 'the Facebook protestor'
As you know, we are representing Anas K., the 19-year old Palestinian citizen of Israel, in a criminal case against him for his status updates on Facebook. Anas was arrested and then placed under house arrest for his Facebook posts that allegedly constituted "incitement to violence and terrorism". However, we're pleased to inform you that Anas received good news last month!
On 17 April 2016, following a motion filed by Adalah to the court, Anas' house arrest was partially lifted so that it will only apply at night-time. This change of conditions will allow him to work and to continue to take music lessons to play the buzuq, the long-necked string instrument.
Anas wanted to share the following message with you for enabling this small, but very meaningful victory: "It's a beautiful feeling to live life in freedom. Now I can exercise my rights, to both express and to move without restriction. Finally! All the same, I still await complete freedom".
3. An update on Shaymaa and Sujood, detained for protesting
In October 2015, we represented (with other volunteer lawyers whose presence we coordinated in court) the young female teenagers, Shaymaa and Sujood from Nazareth, who were arrested following their participation in a demonstration against violence. Shaymaa and Sujood were both placed under house arrest following their detention, and criminal charges were filed against them. While the criminal cases are still ongoing, the good news is that they are no longer under house arrest. While the teenagers are currently being represented by private lawyers, they remain active with Adalah in speaking out to help other young people who are detained for exercising their right to voice their dissent to injustice.
4. #WeWillNotBeSilent: a strong follow-up to #ProtecttheProtest
Adalah, together with Baladna – Association for Arab Youth and 7amleh, started a new project at the end of 2015 that expands the #ProtecttheProtest campaign. Given the traction Adalah created with #ProtecttheProtest and the urgency to protect the right to free expression including freedom of assembly, freedom of association and the right to protest, our additional joint initiatives with Baladna and 7amleh include:
To educate and empower up to 1,600 Arab-Palestinian youth to protect their FOE rights;
To train 20 young Arab human rights lawyers and 15 Arab journalists in FOE rights issues to engage in outreach to the Arab-Palestinian youth, and to write about these issues in media and social media outlets;
To defend Arab-Palestinian youth in FOE rights violations cases via direct legal representation
#WeWillNotBeSilent is a strong follow-up to our #ProtecttheProtest campaign and will run throughout 2016 and 2017.
Accordingly, you can expect in your PtP updates information on how we are using a combination of training and outreach, legal representation, media advocacy and capacity-building in this new stage of expandedwork with human rights lawyers, youth and journalists to protect the protest and free expression.
Check out the #WeWillNotBeSilent online portal displaying the personal stories of those whom the Israeli authorities have attempted to silence, but with little success:
Can you spot Sujood, Shaymaa and Anas?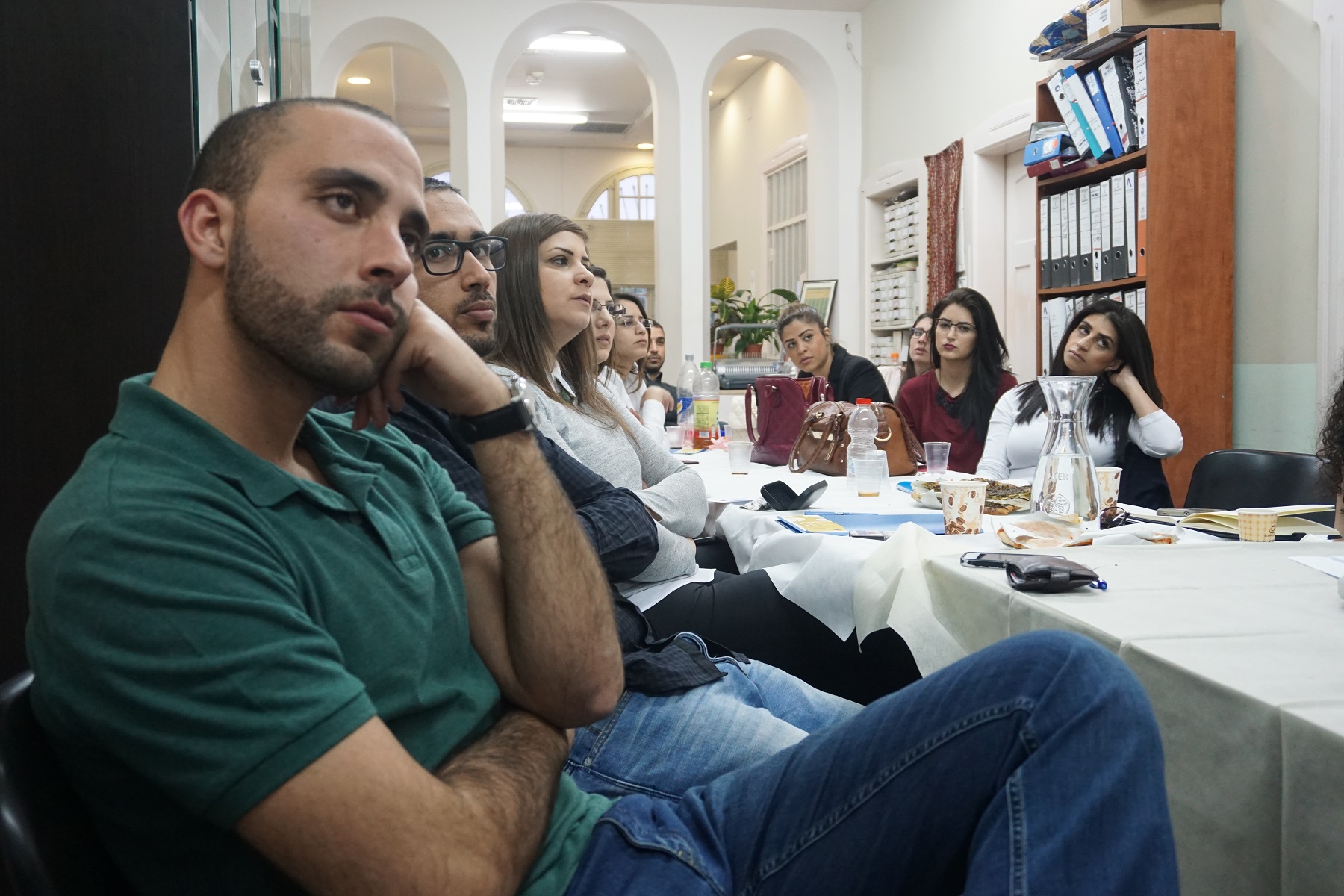 We shared with you the stories of the young detainees, Shaymaa and Sujood, who were arrested together in early October 2015. We filed official complaints to 'Mahash' (the Police Investigation Unit) on their behalf against the police for their violent treatment of the girls. In total, Adalah filed four complaints to 'Mahash', including for two brothers, Mohammad (minor) and Obaida who similarly were beaten by the police.
We also submitted a comprehensive letter to the Israeli Attorney General demanding the opening of an investigation in to the serious violations of the human rights of Palestinian citizens on account of numerous illegal police practices. These practices included the illegal dispersion of demonstrations,  arbitrary detentions and arrests of activists and in some cases, their fathers, restrictive conditions to prevent demonstrations, and several violations of the rights of children who were arrested (e.g., night arrests, questioning them outside of the presence of their parents, among other violations of the Youth Law).
We're representing Anas Khateeb (19-years old) in a criminal case against him for his status updates on Facebook. He was charged with the inflammatory offense of "inciting to terrorism" for posting "Jerusalem is Arab" and "Long Live the Intifada", among other political expressions. Notably, several Israeli political leaders, who have made far worse statements and whose words influence large constituencies, have escaped indictment. A positive development that we've noted is the wide extent to which social media users are discussing Anas' case. Many young activists have approached us to learn more about their rights in online fora, including on Facebook.
We've also initiated legal work on a number of related issues such as trying to compel the Israeli police to publish the new 'open-fire' regulations, the potentially unconstitutional mandatory minimum punishments of those convicted of stone-throwing, including the penalization of their parents through the imposition of fines.
Training of Young Lawyers in Free Expression Rights: We conducted three days of our freedom of expression (FOE) rights legal training course for 20 young Arab lawyers, 15 women and 5 men. These lawyers will soon give human rights awareness educational workshops to youth groups on FOE-related subjects, including the right to demonstrate, police arrest procedures, free expression on social media and protest laws.